Let us link YOU with a DESERVING  student for Direct Sponsorship.
Contact us
Indicate your interest today to offer help by contacting Arise Education Scholarship Foundation.
Become Volunteer
Commit Formally as a Volunteer to sponsor a Child through High School, get the underlying details of your Committment to Take Action.
Volunteer-
Sponsor A Child!
Sponsor an African Child through High School, so that they can live a normal life in the society; Remember, "Volunteers don't necessarily have the time, they just have the heart" - (Elizabeth Andrew). Connect with Us and we would tag you with a needy kid and their Schools' Administrators! We Don't Accept Donations!
Join Now
Checkout whats going on. Latest News
Arise Education Scholarship Foundation Celebrates 10years in July 2017!
03 JAN 2017
In the wake of the realization to give back to society, a man got the epiphany to start a stop to the literacy deficieny in Africa. Starting from his immediate circle of influence, he intergrated the efforts of like minded individuals to provide education sponsorship to deserving but needy students, to help them realise the undying need to acquire formal High School education and become useful to society, starting from Benin City, Edo State, Nigeria, Africa and the entire brave new World! It is been 10 years on this Mission.
Get Involved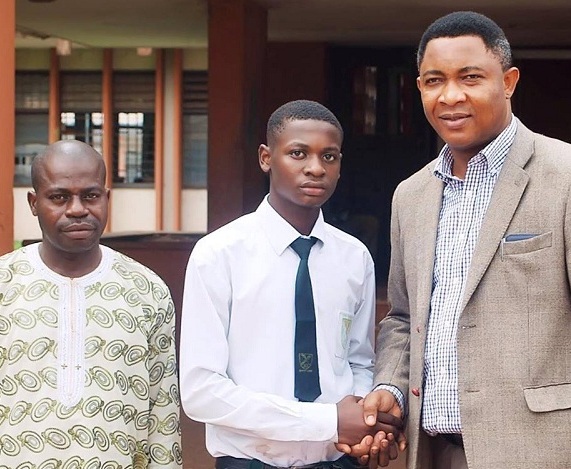 Products of Our Foundation Oustands Counterparts in National University Entrance Exams
03 DEC 2016
The Regularly conducted Post University Matriculation Exams, a pre-requisite for securing admissions into Nigerian Universities, have revealed the deserving nature of our Beneficiaries of Sponsorship in the course of advancing Literacy levels in Africa. They have performed outstandingly to secure admission into the prestigious Universities in Nigeria. This underscores the effort to start the stop to education deficiency in Africa. A cause that Arise Education Scholarship would ceaselessly pursue.
Get Involved
Bringing Change in 2017
10 MAY 2017
The year 2016 was a very exciting year for us and the first half of 2017 is proving to be the same. We have taken steps through the first half of this year to expand our influence throughout the extended brave new world; including Europe and America, we are reinforcing our Integrative Call for Support from relatively fortunate global citizens, whose disposable sundry budgets can mean an entire tuition fee to the not-so-privileged African Child. With this improved approach to calling for support, existing volunteers, whose roots are connected to the origin of this Foundation are spreading the concerns to foreign counterparts in their spheres of influence, to further improve our reach and educate Africa today for tomorrow.
Get Involved
Donation Holders say Read Below

"Success is finding satisfaction in giving a little more than you take."

Pioneer + Founder

"If it took giving to take, I'd be glad to give all it takes "

Volunteers Speak

"What weighs us down is not gravity! A little force of kindness can decelerate depravity."