Linking Compassionate Sponsors with Deserving Needy Children for Direct Support
Educating Africa
One Child At-A-Time!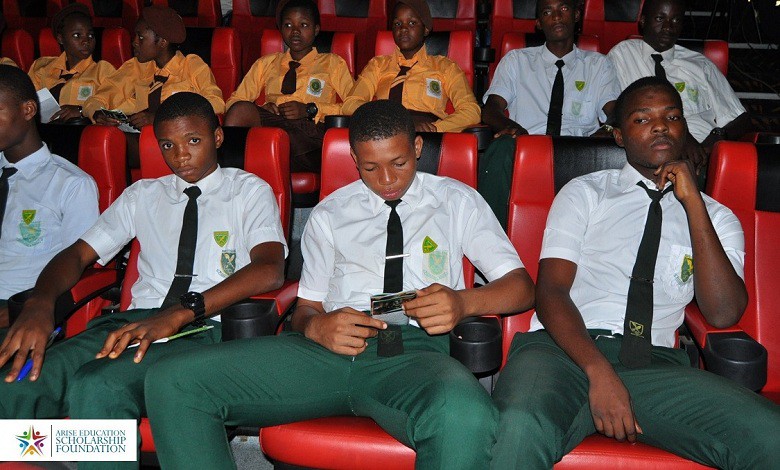 Tuition :

Ranging from 208,000 Naira / per year to 212,000,000 Naira / per year
Sponsor a Child
There are many deserving smart children in Africa, wallowing in penury and having their dreams of achieving basic education turn to dust. A situation that further endangers, the continent and its resident descents. Out of compassion and understanding of the the immense value in aiding a child acquire basic education we decided to commit ourselves to a cause that helps these kids get education support to pay tuition by linking them with Volunteer Sponsors across the world.
You can offer any kind of support to a needy child or more children, but basically, we seek the support of Tuition payment through the High School academic year. However, we like to state unambigously, that we DO NOT ACCEPT DIRECT DONATIONS, the major medium we use to get you to Sponsor an African Child is to locate the deserving needy ones and connect them with you, while we also connect you with their School Administrators who would recieve directly your compassionate support.
While you might wonder what constitute a 'deserving' status for a child to be recommended for Education Support, for clarity, it is a due diligence performed by AESF that shows the performance report of the child 'satisfactory' in terms of; First, Character, Prior Academics Excellence and Percieved Genuine Need for Support.
While the Ultimate Goal is to Educate Africa, forster equitable social development and thus, realise the UN Sustainable Development Goals (SDGs). We are starting from our immediate circle of influence, with the aim of expanding outward to the entire scope envisioned. Currently, we partner with some High Schools in Edo State, Delta State, Lagos State, Nigeria to sponsor children from Junior Secondary School (JSS) Level 1-3 to Senior Secondary School (SSS)Level 1-3 and Current Partner Schools include;
Edo College, Benin City, Edo State, Nigeria.
Sacred Heart Girls Model Secondary School Ubiaja, Edo State, Nigeria.
Currently vetting more schools accross Lagos, Delta State and other states of Nigeria, for partnership.
Sponsor a Child
How you can be Involved, Easy Steps
1
Contact Us Now!
By completing the Volunteer form and Submitting it, we'd recieve your indication of intent and Let us link YOU with a DESERVING student for direct sponsorship.
2
Connect with Kids + Parents
Following the vision to promote active compassion and work without recieving direct donations, we would link you up with the deserving but needy kids in our immediate towns.
3
Connect with Kids + School Administrators
Get underlying details of the requirements from the School Administrators, making it all the more certain, how your support can be recieved!